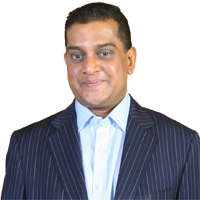 Azam & Co. Solicitors is a specialist criminal defence firm based in the City of London.  Since 2002, we have continued to build a strong reputation as a friendly and multicultural firm that provides outstanding legal advice and representation, with solicitors fluent in English and Bengali.
Due to our high level of performance, Azam & Co. has been awarded both the Specialist Quality Mark as well as a Legal Aid Contract for Criminal Defence by the Legal Aid Agency of the Ministry of Justice.
Through years of experience, Azam & Co. has also established strong relationships and networks with prominent barristers' chambers and leading QC's in order to provide our clients with the best possible advice and representation.
At Azam & Co., we pride ourselves in the high standard of our comprehensive advocacy.  Our aim is to provide our clients with a caring and personalised service as the law can be complex and overwhelming.
Shafiul Azam is a Bengali speaking solicitor and specialises in Criminal Defence. He works closely with the Bangladeshi community across London and the UK, and is happy to represent Bengali-speaking clients whose first language is not English.
He is the host of Criminal Justice, a legal programme on NTV, Sky Channel 757, which aims to increase community members' awareness of the criminal justice system.
We advise and represent clients of all backgrounds, in any situation from the police station up to the Supreme Court for any allegation of crime, ranging from motoring offences to murder, drug offences to fraud. We also advise and represent clients on appeal against conviction and/or sentence.